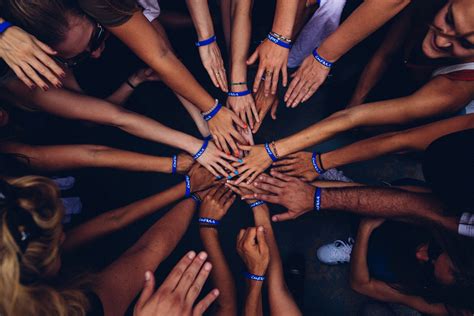 Please take a moment to review the FAQs below and the CMSA Commissioner's Handbook (currently a work in progress) for general information and guidance on leading a league or sport.
We are here to help guide our Commissioners with more tools necessary to be successful in starting and effectively operating a league within CMSA.
Frequently Asked Questions
These are your CMSA Executive Board Liaisons
League Liaison*:   General league operational questions and expense approvals
VP Athletics:  Park permits
VP Operations:  Storage access information, insurance, and Systems (LeagueApps)
Secretary:  Website, Social Media Updates, and Newsletter
Treasurer: Reimbursement/Disbursement and budget approval
*Note: this individual will rotate each new CMSA Fiscal Year when a new Board takes over, please reach out to vpathletics@chicagomsa.org to confirm your CMSA League Liaison

Develop and identify your vision for the league
Create your leadership transition plan
Build your league leadership team
Develop your league-wide goals for the season
Familiarize with the CMSA Bylaws and Policies and Procedures
Identify and review your league policies and procedures as it relates to health, culture, leadership, and conduct
Brainstorm marketing and recruiting segments
Communicate and develop partnerships with other Commissioners or sports

Share ideas
Possible marketing and/or events
Cross-promotion

Recruit players (always be recruiting)
Create a season plan

Length, day of week, hours, location
Game schedule (byes, playoffs, etc.)
Schedule of events (ceremonies, social events and activities)
League or organization-wide sponsorship/volunteer/fundraising opportunities

Create and Receive CMSA Main Board Approval for the Sport Season Budget with your league leadership/board and forward it to Treasurer and Main Board Liaison for review. This budget balance cannot ever be negative. See these Budget Basics tips for more.
Must complete W-9 Form and W-4 Form for all paid officials, referees, etc. it is crucial that all officials and those receiving payment must complete these forms. Ask yourself, "who are your officials?" and "do we have their current address?"  DO NOT wait until the season is complete to do this as it impedes the ability to process payments on time. 
Upon Budget Approval begin Park and Facilities Permits

Complete the Park District Permit Form (if applicable is sent to Commissioner)
Introduction to Chicago Parks' District contact here

Review and provide approval for Park and Facilities Permits from VP Athletics
Complete this onboarding form for LeagueApps and send it to CMSA Main Board Liaison and cmsatreasurer@chicagomsa.org
Review and work with Treasurer OR Liaison in regard LeagueApps' registration information
Develop an game schedule

If necessary, create an officiating schedule

Review this checklist to confirm steps taken prior to new season
Budget Basics
Tips:  if over $250 for an expense, this requires approval from CMSA Liaison and Treasurer
Park District will forward the permit to Ms.Braun. 
Permit is forwarded to Park District contact with CC of Treasurer and VP of Athletics (VPA). The CC purpose is that once approved the VPA and Treasurer will review the approved application and confirm costs and field hours prior to payment on the Chicago Park district portal (Note: the permit is confirmed against the permit application including raindates and bye weeks) 
The Vice President of Athletics will forward the permit to the Commissioner for final review and approval.
Commissioner to notify the Treasurer of approval and Treasurer pays the permit.
CMSA Disbursement Reimbursement Form
Notification will be forwarded to the VPA from Chicago Parks District (CPD) regarding payment. 
The permit will be forwarded to the commissioner and saved to our permits folder on our Google Drive for the appropriate season. 
Identify local, state, or national sponsors to help grow a relationship with the sport, league, and organization.
Here are a list of who CMSA has worked with in the past
LeagueApps Commissioner set-up, Gmail access, Commissioners' Drive, Social Platforms, and tips
We use LeagueApps to process all CMSA sports registrations. Online registration saves Commissioner's time and insures accurate league and payment records. As a league, we are better able to track member payments and provide you with regular reports, standings, rosters, etc.
Click "Register" on any of our sports pages to register for an active sport, and go through the instructions on the applicable LeagueApps page to register.
Please note that LeagueApps may charge a small processing fee for registration by credit card. LeagueApps accepts Visa, MasterCard, Discover and Debit Cards.
Here are some tips on how to recruit and promote leagues across all of Chicago:
-Recruit 'outside-the-box' with different social groups, community organizations, schools/Universities, and/or local sponsors and partnerships
-Identify global, national, and even state-wide sponsorship opportunities that may benefit the organization and sport itself
-Create events, social media contests, and activities to generate interest and grow the league interest for registration
-Hold practice, exhibition, or interest sessions for players PRIOR to the season start or even throughout the year to maintain interest
-CMSA also has a Hardship Fund application that can be found and completed here. This goes directly to CMSA Treasurer who works directly with you on this process.
-Reviewing Code of Conduct for on/off the field and in the virtual space
-Building trust, mental/physical/emotional safety, and a sense of connection within the league and community
-Adhering to CMSA Medical and Health protocols
-Sharing additional support resources for membership and FAQs
-Focus on the experience and making it the safest, best, and most delightful possible
-Empower individuals to step up into leadership roles
-Build feedback into the process and run a survey at the mid-point and/or end of the season using survey tools such as Google Forms, Polls, or SurveyMonkey
How is the budget holding up? Are officials receiving payments? What is the status of the equipment? How are you celebrating moments with the league?
What is happening in other CMSA sports that you may want to share?
Do you plan to run for Commissioner again? If not, that's okay, however, what is your plan to ensure a new Commissioner is elected and interested in running?
Close out your budget.
Review the final budget and ensure all items have been purchased or paid. Work closely with the Liaison and Treasurer to ensure this is complete.
Celebrate the moments.
Celebrate the end of the season with the entire league and invite all of CMSA to join.
Share CMSA connectivity ideas.
Share ideas or ways members can stay connected before the season starts again, when that is, and what you are proud of.
Gather feedback.
Send out an end of season survey to gather feedback as to how the season went, improvements, opportunities, and ideas.
Build new leaders.
Run the Commissioner election (if necessary for the season) and work closely with that person to ensure success