A new sport within the CMSA organization, eSports strives to provide online and in-person gaming opportunities for gamers who play serious or 'just for fun'. CMSA eSports is FREE for all current CMSA members!
Interested in gaming, learning about game styles, and socializing with other gamers in the CMSA eSports community?
Types of Gameplay: 
1) League Play -- Weekly league play with individuals or teams facing off
2) Tournament Play -- Paid registration to join a tournament; prizes typically included!
3) Freestyle Play -- Coming soon!
Our eSports leagues are just beginning! Events have, and may, include these options.
The leagues are each facilitated by their own League Managers who are the point person for you in your experience.
How do we play? 
eSports holds play sessions remotely
Depending on the game, we strive to have players able to play on PC, Xbox, PlayStation, Nintendo Switch, and mobile devices, where possible.
When do we play? 
We value your safety.
The comfort, safety, concern, and well-being of all of our eSporters is our utmost importance -- the eSport league, Discord server, and related events all fall within the CMSA Code of Conduct.
Harassment, intimidation, stalking, humiliation, or discrimination against participants, league and game officials, or spectators will NOT be tolerated through words OR action. Participants shall not act in a way that creates an unsafe environment for themselves or others during league play or events this includes exhibition/pick-up matches, CMSA Discord server, social platforms, and meet-ups as they all relate and are facilitated by CMSA eSports.
Any questions or suggestions about the league, concerns, or creating your own league should be e-mailed to: esports@chicagomsa.org
Register to play now!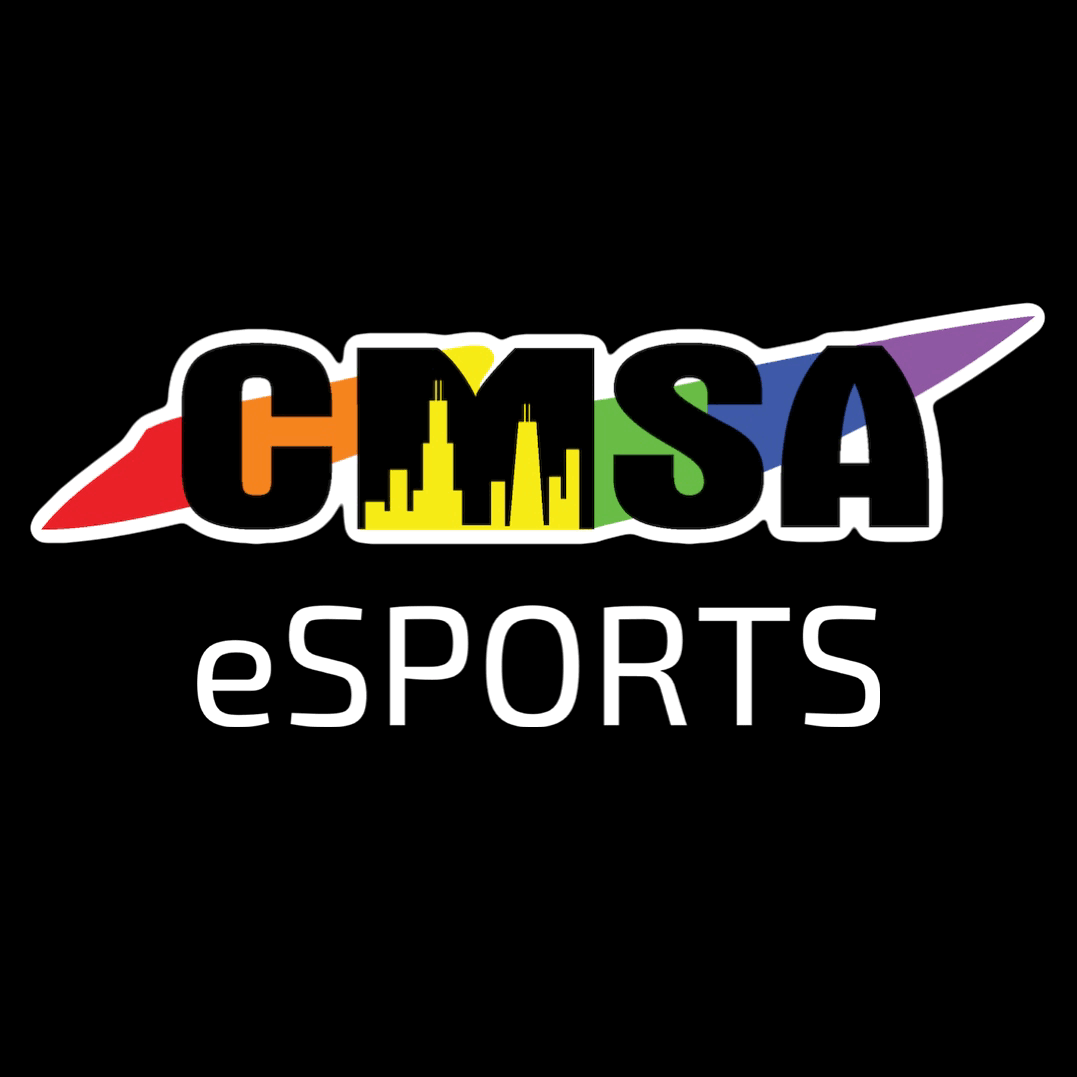 Our eSports leagues and events will take place in free-play, tournament, and league formats throughout the year.
Check this page for the latest up-to-date schedule of upcoming play opportunities!
Unless otherwise listed on a registration page, CMSA members can register individually for each eSports tournament or league by clicking the registration button on this site.
Depending on the tournament or league, individuals will be paired into teams or will play alone.
Most freeplay events do not require registration - simply come join the fun!
Games: Smite, Dead by Daylight, League of Legends, Among Us, Overwatch, Apex Legends, and Fortnite
Seasons:  Winter. Spring. Summer, Fall
Tournaments:  TBD
All League Play and Tournaments are played online. 
Each game requires each player to have the game and/or console installed and internet access.
Review the individual league requirements or reach out to the designated league manager for more information
Bylaws
Smite (Rules and League Play)
Dead by Daylight (Rules and League Play)
Among Us (Rules and League Play)
Overwatch (Rules and League Play - Coming soon! Currently, Overwatch is not Cross Play enabled, but players are still welcome to sign up regardless of their platform of choice. Currently PS4 & PC are the two most common platforms seeing sign-ups, but don't let that discourage you from signing up if you're on Xbox or Switch. There's always someone to play with! If you have any questions, please reach out to Fernando and Chris directly.)
Apex Legends (Rules and League Play - Coming soon!)
Fortnite (Rules and League Play - Coming soon!)
League of Legends (Rules and League Play - Coming soon!)