Board of Directors – Election Info
Get ready to vote in Election Buddy!
Similar to last year's CMSA Main Board election, we will be using a program called Election Buddy for vote tabulation.
Eligible* members can click the voting link (within their email inbox used to log into LeagueApps) from Thursday, July 7th to Sunday, July 10th, 2022 at 7PM CDT. 

 *Voter eligibility includes anyone who has paid their CMSA annual dues since September 1, 2020

The following members were nominated to run for CMSA Main Board 2022.
We would like to recognize that a nomination is a huge honor and the first step in making headway in the organization.
These candidates were nominated by your peers/coaches/members/league leaders because of their:
Passion about CMSA and LGBTQ+ athletics, diversity, inclusion, and community
Ability to excel, lead, and motivate others as a member, coach, captain, or league leader
Ability to ensure member safety, sense of community, and culture are the highest priorities
Dedication and time commitment CMSA where they like to help others and/or give back to the community
Positive impact to CMSA with technical, analytical, design, or community engagement experience or expertise, and/or skills where they excel as leaders
Each candidate was asked to prepare a written statement of their goals, vision, experiences, and strategies they would bring forth if elected to the CMSA Main Board.
There are THREE open positions on the CMSA Main Board that serve two-year terms. Once candidates are elected the newly formed Board will select roles amongst President, Vice President of Athletics, Vice President of Operations, Secretary, and Treasurer.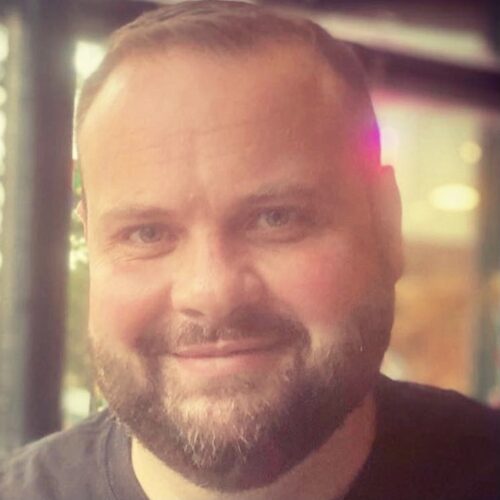 I am pleased to be a candidate running for a position on the Board of Directors for CMSA. I appreciate this opportunity to introduce myself to those who don't know me and to share why I think I would be a great addition to the Board.
Participation History
2005-2008 - San Francisco Gay Softball League - Softball Player
2009-2016 - Emerald City Softball Association - Softball Player, Team Founder, and Manager
2009-2016 - Seattle Volleyball Club - Volleyball Player, Team Founder, and Manager
2017-Current - Chicago Metropolitan Sports Association - Appointed Board Member, Softball Player, Kickball Umpire, Kickball Player, Indoor Volleyball Player, Beach Volleyball Player, eSports Euchre Player, Field Setup
Who Am I
As you can see, this introvert loves being involved in many activities to keep his mind, body, and soul active. My favorite sport over the years has been softball and I have traveled to many tournaments on the West Coast and Midwest with my teams and also as a pickup player. I have also played in a total of three Gay Softball World Series. Twice with my team and once as
a pickup player. Those experiences will be with me for a lifetime. They involved a lot of hard work, dedication, and fun times.
I have founded and managed two softball teams and one volleyball team over the years. That has involved skills such as communication, patience, fundraising, organization, accountability
and leadership.
My profession of more than 20 years has made me a wearer of many hats. I have been involved in property management on many different levels. Many of my years were involved in affordable housing for all. Through my management experience, I have had to interact with many people of different backgrounds, genders, identities, nationalities, and cultures just to name a few. I have been successful in managing many multimillion-dollar properties. Through my current position, I interact on a daily basis with condo boards and manage their meetings, maintenance, and finances.
Why Vote For Me?
I feel that my participation in sports in four different associations over the years gives me a distinct advantage of experiencing what works and does not work when it comes to making CMSA the best that it can be. Also, my professional experience of working with all types of people across the spectrum proves that I have what it takes to continue what I believe should be one of the mission statements of CMSA. To be a safe place that encourages diversity, inclusion, community, LGBTQ+ rights, athletics, education, and fun.
If you share my values and vision for CMSA, I would appreciate your vote.
Hello, I'm Pete Gately. I am seeking a position on the CMSA Executive Board. I have been on the Board
as an appointed director for the past year and I am proud of our accomplishments. Many of the changes
instituted by this Board may be behind the scenes, but they do have an impact on our league as a whole.
We have increased the financial controls, improved our technology and communications processes, and resolved a civil lawsuit against a former CMSA Treasurer.
I chaired the Sports Officiating and Bylaws Committees. The officiating committee compared CMSA
officials' pay to other local and national leagues. We found CMSA paid a comparable rate. We
recommended officials for the same sport (i.e. Women's and Open Softball) be paid the same rate.
Bylaws Committee & subsequently the CMSA Executive Board:
-Reorganized Bylaws and Policy and updated with gender neutral and inclusive language;
inserted the requirement that all Corporate communications utilize such language
-Updated Finance Committee makeup and duties to increase security and transparency
-Inserted Policy requiring Athletic Divisions (AD) have consistent game rules
-Inserted into Policy retention, accessibility, and posting requirements for Policy Manual and
ADs' Rules and Regulations
-Updated Policy to allow payment plan on case-by-case basis for AD dues
The Bylaws Committee and CMSA Board voted to send Bylaws amendments to the membership. They all are part of this year's voting process. A few are:
-Update CMSA Board elections and Bylaws amendment process to require online voting and 4-
day voting period
-Update Treasurer and Finance Committee duties to increase security and transparency
-Insert retention, accessibility, and posting requirements for Bylaws, Minutes, and Board
Communications (i.e. official emails and chats)
-CMSA provides a great opportunity for players, families of players, and fans of all backgrounds to meet in a welcoming environment. I have been a proponent of fairness for all members and will continue to my efforts in that vein.
I first moved to Chicago from the Boston area in 1996. I joined an MSA softball team in that summer and played until I moved to San Diego in 2001. I played in the first few "organized" seasons of our flag
football league, and beach and indoor volleyball for a number of seasons. I played softball in San Diego, Washington, DC, and Denver. I played and refereed flag football in Washington DC and Denver. Since moving back to Chicago in 2018, I played one season of flag football and officiated in softball, kickball, and flag football. I played in the pool league for one season.
There are numerous candidates that have stepped up and are running for the Board this year, and as a
CMSA member, I thank them for getting involved. There are also numerous Bylaws amendment
proposals, and I want you to know I strongly support all of them and will vote to approve them. I urge
you to do the same.
By voting, we have a say in the future of our organization. Thank you for your consideration.
Sincerely,
Pete Gately
Get ready to vote in Election Buddy!
Similar to last year's CMSA Main Board election, we will be using a program called Election Buddy for vote tabulation.
Eligible* members can click the voting link (within their email inbox used to log into LeagueApps) from Thursday, July 7th to Sunday, July 10th, 2022 at 7PM CDT. 

 *Voter eligibility includes anyone who has paid their CMSA annual dues since September 1, 2020